Kuaishou, a short video platform with rapid user data expansion, has grown in global commercial monetization. How can sellers maximize traffic bonus and conversion efficiency? Hugo cross-border asked Kuaishou Global E-commerce account manager Liu Na to study how full-link advertising could boost conversion.
1. Kuaishou Kwai user portrait analysis
Kuaishou's current overseas commercial traffic monetization business is mainly in Brazil, Mexico, Colombia, Argentina in Latin America, Indonesia in Southeast Asia, and Pakistan in the Middle East .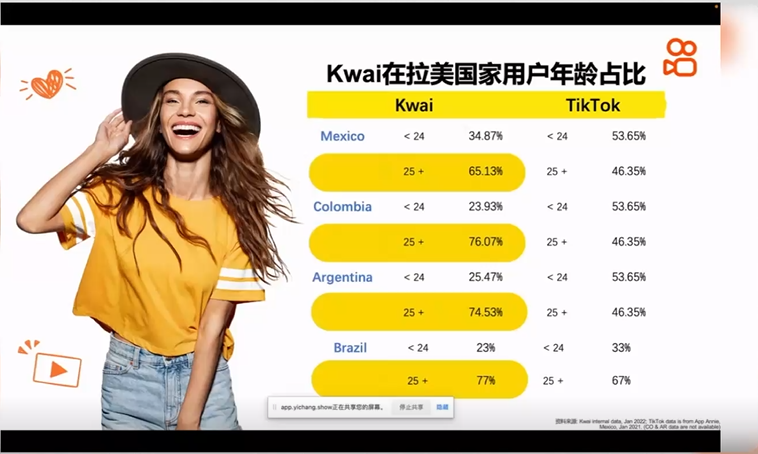 Among the Kuaishou Kwai users in Latin American countries , more than 25 years old accounted for it. Such users have stable occupations and incomes, and have stronger purchasing power, so the unit price per customer is higher.
It has a great impact on Latin American users. Local users spend a lot of time on social media every day, and everyone has a lot of social accounts, and the Internet addiction is very large . From the crowd portraits in the Brazilian market , it can be found that 77% of Brazilian users are over 25 years old. This part of the population is economically independent and can make consumption decisions more directly .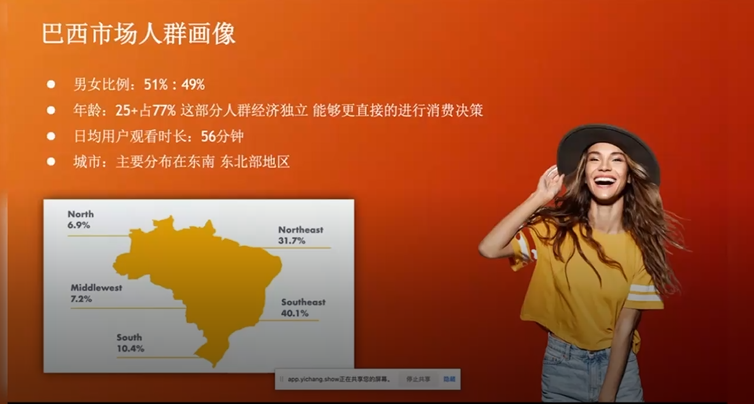 In addition , on local short video platforms , users have a , and e-commerce videos account for nearly 30% of the total viewing time . by Kol internet celebrity The proportion of orders placed for advertising recommendation is also close to 60%.
In Brazil, the application rate of Kuaishou ranks among the top five, and the top five categories of online shopping include clothing, bags , fashion makeups, electronic products, home improvement , health and so on.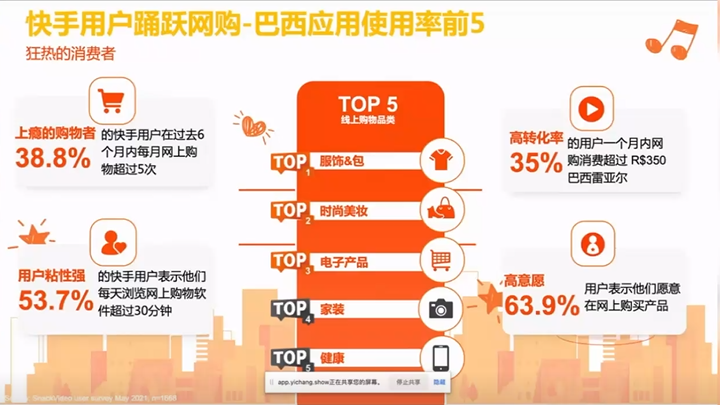 Indonesian users also have a very high shopping enthusiasm. The top 5 online shopping categories in the local area are mainly clothes and shoes, fashion accessories , groceries, game books, and electronic products.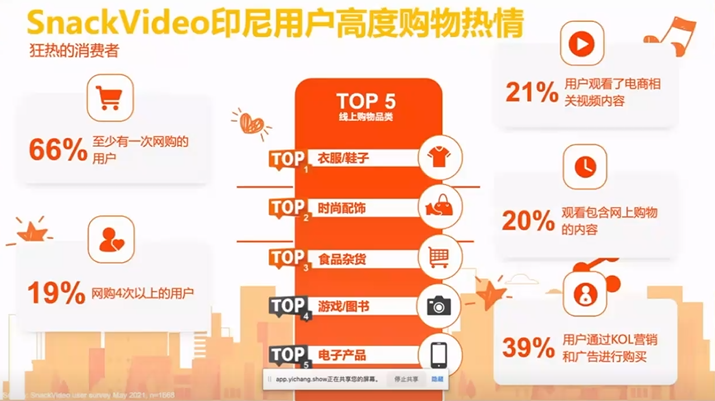 The needs of Indonesian users are mainly concentrated in some relatively low-priced products, such as mobile phone communications and accessories, auto parts film supplies, leisure sports, watch( electronic watches, smart watches ) , etc. There are also cosmetics, cosmetics, clothing, jewelry , small household appliances , kitchen supplies, etc. These categories are very popular in the local area.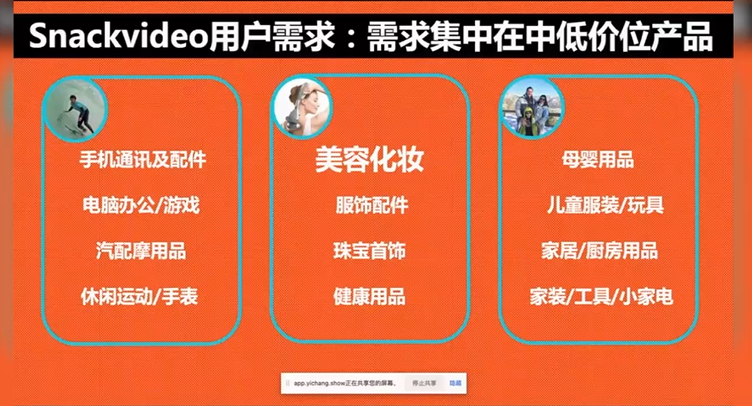 2. Kuaishou overseas full-link advertising solution
1. Eyemax cover
Eyemax cover advertisement is a very traditional open screen advertisement , which is the first advertisement launched after opening the APP . It is mainly a 5-second screen-on video or picture for full-screen display without background music. It can give users an immersive experience and guarantee one exposure throughout the day.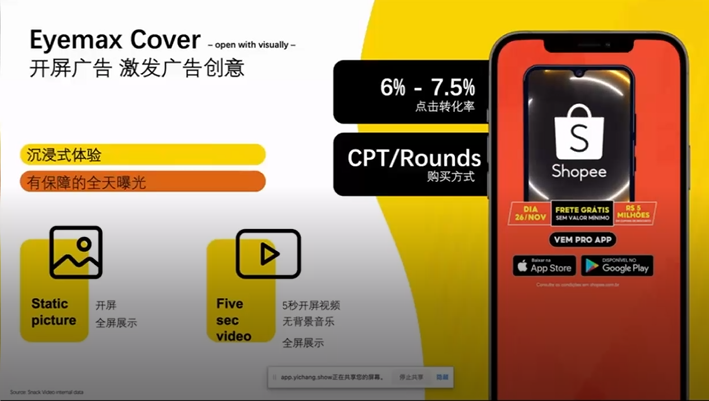 2. Eyemax Flow
Eyemax Flow is an upgraded version of the opening screen advertisement. Generally , after the traditional opening screen advertisement jumps, it will enter the information flow. The content of the information flow is directly the natural content of UGC. If Eyemax Flow is used , after the opening screen ad is displayed, the ad that will be seamlessly connected to this information flow will continue to be displayed . The purpose of this is to obtain more user interaction behaviors and subsequent conversions.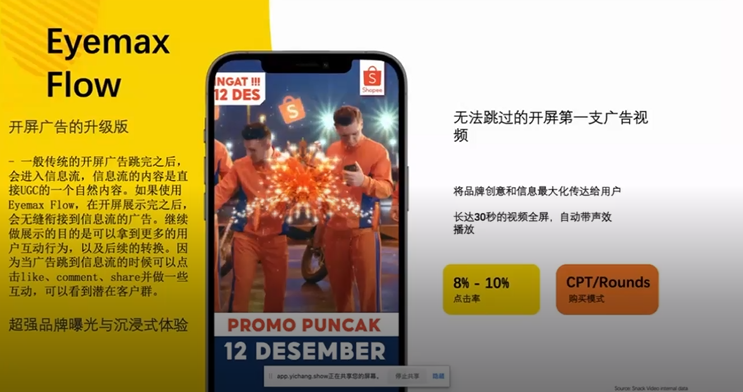 3. Brand Challenge
The Brand Challenge is an interactive product combination game, which covers traffic portals such as screen opening , topic aggregation, talent , magic watch, etc., and provides advertisers in the entire industry with services such as traffic exposure , content interaction , and brand retention . , purchase conversion, etc., including interactive marketing models.
Sellers can use these interesting gameplays to attract users to produce some brand-related content, use the power of users to split, and help brands accumulate content, thereby affecting the minds of users.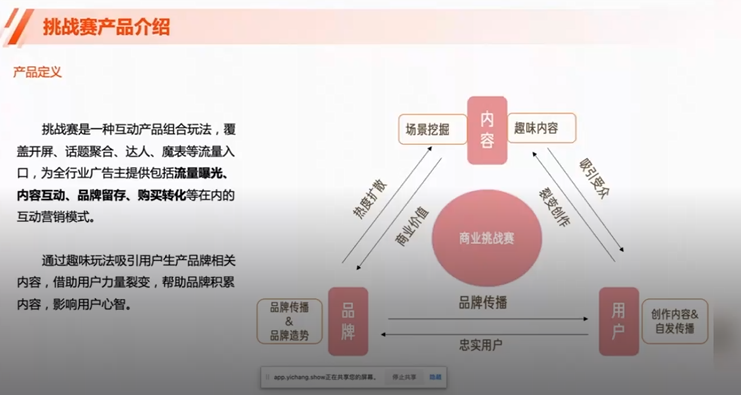 4. Magic expression
Through fixed borders, fixed stickers, makeup effects, and item accessories, Magic Emoji enables a very effective link between brands and users, allowing brands to have a very effective interaction with users .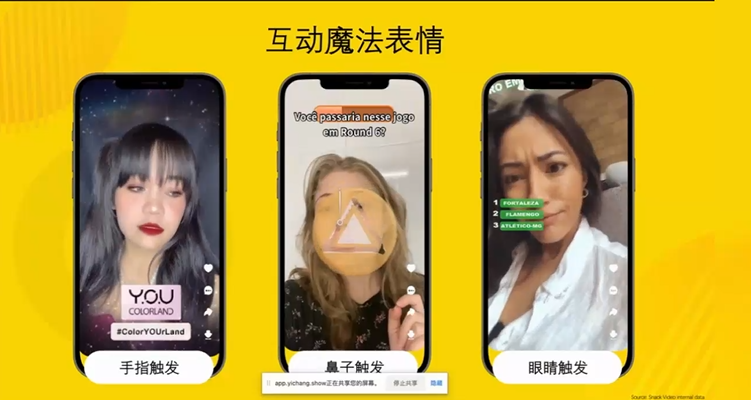 5. Brand contract information flow
There are mainly two types of brand contract information flow, one is called First Sight ( the first brush first out ) , and the other is called Brand Exclusive (the information flow is not the first brush first out) .
First Sight ( First Swipe , First Out ) is the first advertisement displayed in the video stream. First Swipe, First Sight takes the lead , and you can purchase contract guarantees by rounds, and give priority to display. It can be displayed in Brazil , Indonesia , In Pakistan, the form is in the form of pictures or 5-second to 10-minute video creativity. The final effect is smooth consumption and can evenly reach our users .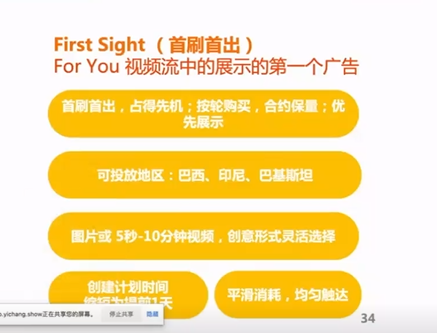 Brand Exclusive (information flow is not the first to appear first) will randomly display information flow advertisements in the for you video stream. The CPM contract guarantees volume and strong exposure . The regions that can be placed are also in Brazil, Indonesia, and Pakistan. The form is Pictures or 5-second to 10-minute videos can also reach users smoothly and evenly.
The contract information flow advertisement supports internal and external link jumps. The internal link can jump to the brand challenge, and the external link can jump to the official page of the brand .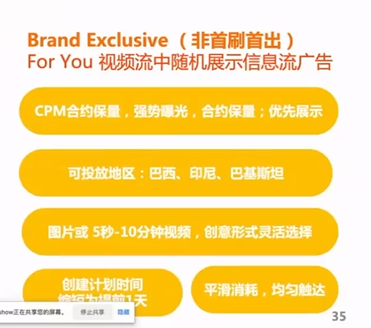 6. Brand account official certification
Brand account official certification is a free function, which can directly interact with fans and manage brand content directly by creating an account with a blue v logo .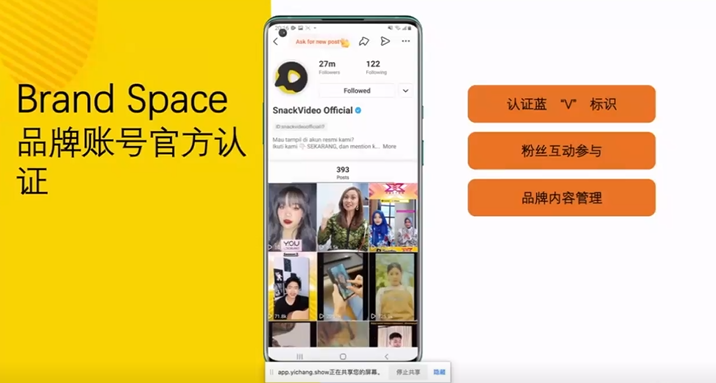 After introducing brand advertising , let's take a look at performance advertising .
Performance advertising is actually a traditional audio information streaming advertisement. The 60-second advertising video can be interspersed natively in the natural video stream, full-screen with sound effects , and can flexibly purchase and reach our target users.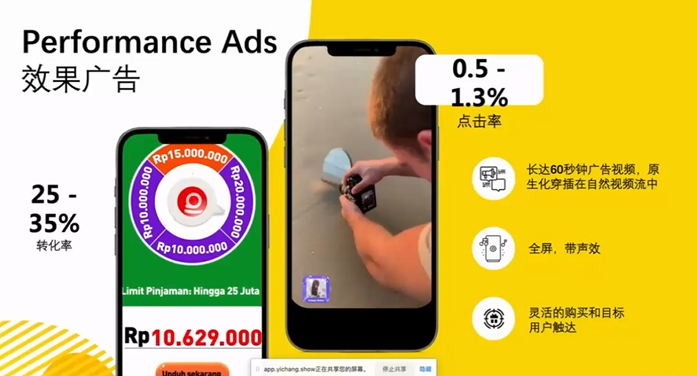 7. Information flow advertisement
Information flow advertisements are also information flow cards, and there are ad styles with different dynamic materials such as product images, multi-images , single images, and product anchors.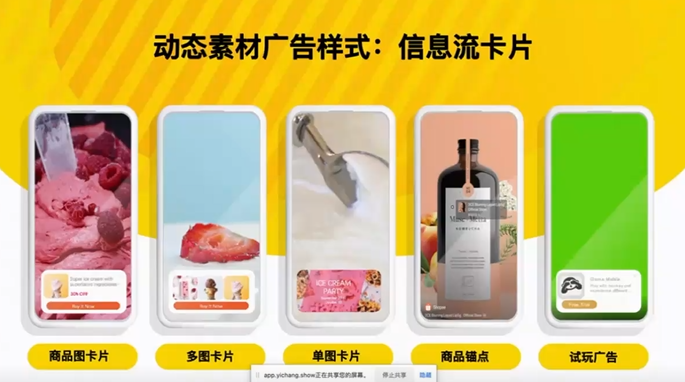 In terms of product selection , you can choose products with proven running capacity in the early stage . Such products have advantages such as high cost performance , novel impulse consumption , and limited-time promotions . Test products with a small budget . Different products correspond to different test amounts.
How Fulfillmen Can Help You
If you're looking for ways to enhance your e-commerce solutions, we can help you here at Fulfillmen.
Fulfillmen is the best Chinese fulfillment center. We help e-commerce entrepreneurs from China and all around the world.
We work with e-commerce solutions, logistics, dropshipping, product sourcing, and many more. Just reach us out and we'll help you with your needs! You can reach us out here.