TikTok E-commerce is one of the hot topics in the industry in the past two years, and it is also a new form of content e-commerce with the fastest development speed and the greatest potential. Now with the opening of TikTok in the United States, cross-border sellers will usher in a rare market opportunity. Hugo cross-border invited two senior TikTok live broadcast players to share with you how to play TikTok in the US.
1. Several ways to obtain e-commerce permissions in TikTok US
The first one is to activate the Shopify y video car.
If a seller wants to open a video cart, he first needs to have a US Tik Tok account with 1,000 fans, and Shopify needs to meet the three-month operating time limit.
The second is to open the TikTok America's Got Talent account.
The account must have 3 videos, 10,000 fans, a mobile phone number, and 1,000 plays. After the Daren account application is approved, you can link your own or other Shopify products on the TikTok account video/live broadcast/home page and sell regular products except for crystal/jewelry/black five categories.
It should be noted here that the Daren account itself does not generate income, and the trailer is directly sold on Shopify. You only need to submit the US TikTok account nickname and UD to apply.
The third type is a British-American fusion car.
UK vendors that satisfy certain requirements can seek to open fusion stores. A British retailer must settle in for two months before its game reaches 850 US dollars. Wenwan, jewelry, and crystal categories demand 1,000 US dollars and other certifications. The manager will help ordinary gamers open it if the info meets the standard.
The fourth type is the little green car.
The little green car can add any website you want, it can be a YouTube video link, or it can be Amazon, AliExpress, eBay, links to such e-commerce platforms, or your own independent station, although this link is written as a gourmet website, it is actually a highly flexible marketing function.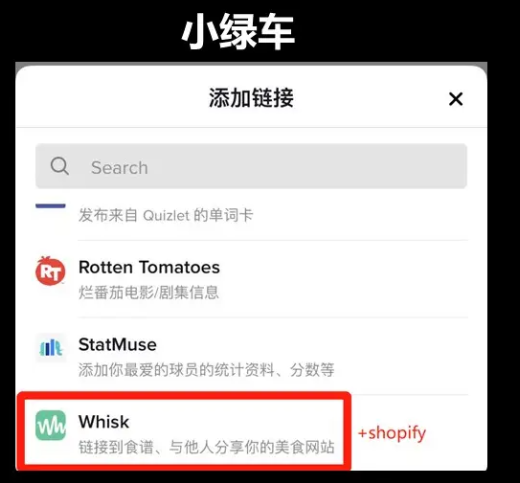 2. The basic capabilities of the TikTok live delivery team
Live delivery teams must be selectable. Livestreaming product selection is crucial. The team must test products, assure quality, and set "high benefits" prices to entice buyers.
The second point is the need to have content capabilities. Including short video operation capabilities, anchor training, and live broadcast capabilities.
The third point is the need to have supply chain capabilities.
Every link in the commodity supply chain is crucial, and a good supply chain is guaranteed the success of live streaming.
The fourth point is the need to have the ability to manage and control.
The team must be managed systematically and with a clear division of tasks.
The fifth point is the customer service team.
Customer service is tested throughout pre- and post-sales, and its quality impacts performance.
A team of Mepurdus.

Another very important point is the cultivation of live broadcast talents. A live delivery team must be good at cultivating live broadcast talents and can tap live broadcast talents by designing the echelon training structure and a relatively good incentive policy within the company.
3. Is it necessary to build an independent station for TikTok?
At present, there are about 25 million independent e-commerce sites in the world, of which the United States accounts for 9 million, accounting for 36%. The advantages and disadvantages of independent stations and third-party platforms are shown in the following figure:
Overall, being an independent station can protect sellers more, while third-party e-commerce platforms, including TikTok shop is more about protecting buyers, especially since the experience sub-function was launched, the fulfillment rate and negative review rate have become an important indicator of store assessment, and sellers are required to operate more standardized. But on the other hand, TikTok's current business system has been well established, and it will be more friendly to sellers who will enter the market in early 2022 or 2021.
Most brand consumers, even buy a piece from a third-party platform. product will also search for the brand's independent site, so TikTok e-commerce must be an independent site, especially for brand sellers on Amazon and eBay. If there is no independent site, it may not be considered one in the eyes of overseas consumers. The real brand is related to their online shopping habits.
How Fulfillmen Can Help You
If you're looking for ways to enhance your e-commerce solutions, we can help you here at Fulfillmen.
Fulfillmen is the best Chinese fulfillment center. We help e-commerce entrepreneurs from China and all around the world.
We work with e-commerce solutions, logistics, dropshipping, product sourcing, and many more. Just reach us out and we'll help you with your needs! You can reach us out here.