It has to be said that the epidemic not only restricts people's travel but also changes people's way of life. The demand for companions is increasing, which in turn leads to the rapid growth of the pet market. Today we will talk about whether it is a good direction for cross-border e-commerce to target the pet market.
01
pet supplies industry Development Trend
According to surveys by foreign organizations, 75 million+ families in European countries possess at least one pet, and 91% of people will give their pets Christmas gifts. Gift your dogs for Christmas. 69% of US households have pets, and the number of pets is predicted to expand by 3% per year. American pet sales will stay constant in the coming years. 4%–5% stable growth.
Therefore, regardless of whether the epidemic is or not, the demand for the pet industry has already been growing steadily. What's more, under the influence of the epidemic, pets have an increasingly high status in the family, and pet-related product demand is also increasing.
02
Pet Supplies Going Overseas, Top Market Analysis
Since the pet market has huge potential, which regions should we choose as our overseas destinations?
◆ Preferred market: the United States, the world's largest pet economic power
Last year, the consumption scale of my country's domestic pet market reached 206.5 billion yuan, a year-on-year increase of 2%. At the same time, the overseas pet market also showed a growth trend. According to statistics, the United States is currently the world's largest pet economy country, accounting for 40% of the total global pet economy.
Last year, the US spent 99.1 billion dollars on pet consumption, and this year, 109.6 billion. Last year, 18% of US pet product retail sales were online, and it is predicted to climb 4.2%. rate, the US is the best country to enter the international pet market.
◆ Other potential markets: UK + Germany + Switzerland + Japan
1. Great Britain
A British survey agency conducted a survey of 2,000 dog owners and found that raising a dog costs the owner a huge amount of money, with an average of about 20,000 pounds. The Great Dane was the most expensive dog at £31,840. It is understood that at Christmas in the UK, 91% of people will buy Christmas gifts for their pets.
2. Germany
The pet business has benefited from the new crown epidemic: sales rose 5% to 5.5 billion euros in 2020 due to high demand. German cat food sales rose 5.3 percent to roughly 1.7 billion euros last year. Dog food consumption is about 1.6 billion euros. Nearly half of German families have pets like dogs, cats, hamsters, or ornamental birds, according to the ZFF. Thus, pet items can export to Germany.
3. Japan
In 2015, Japanese cat owners spent 1.1 trillion yen on cats, cat food, and pet supplies; in 2016, 9.84 million households had pet cats; Pet cats in Japan generate 2.3 trillion yen (138 billion yuan) in annual economic benefits.
03
In best-selling categories of pet products, finding the right product is more important!
If you want to stand out among the cross-border e-commerce peers, there is no doubt that "Selection" is a key factor, so for the pet market industry, which products are worth a try for e-commerce giants?
◆ Necessary daily necessities for pets
There is a certain amount of daily necessities for pets, such as pet nests, pet beds, pet blankets, pet houses, and pet rice bowls. During the epidemic, people spend more time at home, so they pay more attention to pets. And further purchase pet daily necessities to improve the living comfort of pets.
Pet owners play with their pets with pet toys to strengthen their bond. Remote control, pulling, gnawing, and hygienic pet toys are popular. These are the most popular. When entering the international pet market, e-commerce giants must consider the category.
◆ Pet grooming care products
In addition to pet essential daily necessities and pet toys, pet grooming and care products are also growing rapidly in the pet market. Such products mainly include pet hair dyeing brushes, pet groomers, pet shaver, sticky brushes and some products that help pets to be healthier and hygienic. Pet nail clippers, deodorants, and eco-degradable pet waste bags.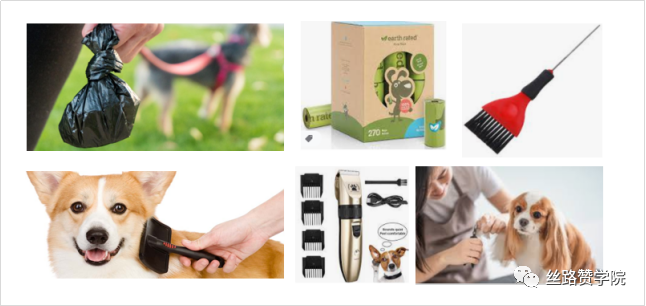 ◆ Pet smart products
With the continuous advancement of science and technology, the concept of raising pets is also constantly updated. European and American pet owners have always regarded pets as part of their families, and hope that their pets can enjoy the convenience and fun brought by smart devices just like themselves. Therefore, More and more users will choose some smart products such as pet drinking fountains, pet feeders, pet dryers, pet cameras, smart pet nests , etc. to improve the quality of life of their pets. Therefore, if you e-commerce giants want to develop the overseas pet market, pet smart devices can be one of the alternative categories.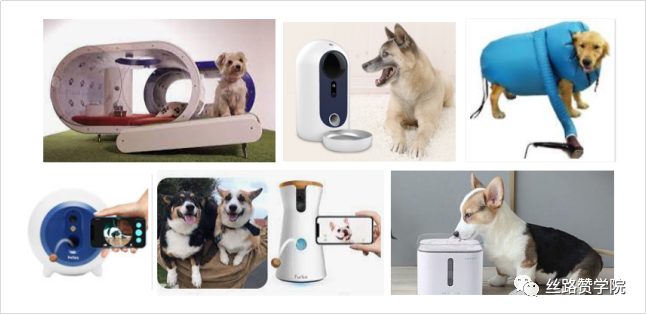 ◆ Pet outdoor equipment
During the epidemic, our movement will be restricted, but many people still look forward to carrying their pets for some outdoor operations, so they will also actively equip their pets with outdoor equipment, such as portable pet bags, car Pet fences, leashes, frisbees, drinking bottles, etc.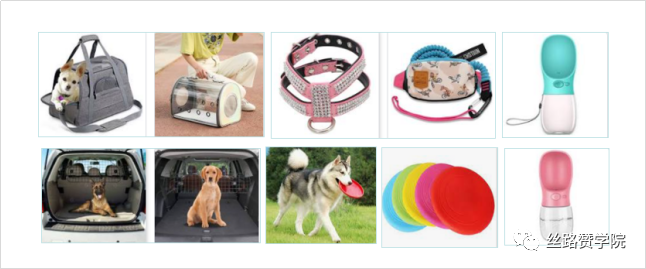 04
Analysis and Research on the Audience of Pet Products Going Overseas
After understanding the core target market of pet products and the trend of core hot products, we also need to pay attention to the characteristics of the people who search for pet products, so as to better develop overseas markets.
◆ Demographic 1: Favorite YouTube channel for people who frequently search for pet supplies
Through the Think with Google tool, we know that audiences who often search for pet products may also like to browse YouTube channels such as KeithUrbanVEVO, Remembering Famous People, Brett Young VEVO, LukeBryanVEVO, etc. Therefore, when opening up overseas markets, we might as well target the audience of these channels, through this In this way, we can tap our potential users as quickly as possible.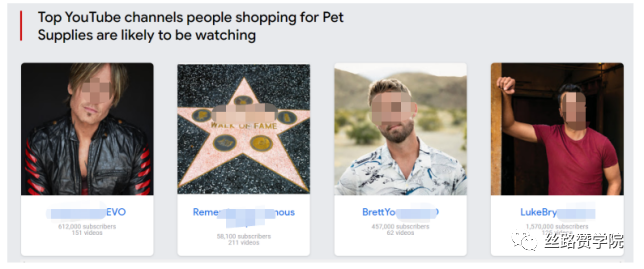 ◆ Demographic Characteristics 2: People who frequently search for pet supplies also have the following characteristics
For example, I like to eat fast food, I like to bargain when shopping, I don't like to invest, and I like to DIY and make some things consciously.

◆ Demographic characteristic 3: People who frequently search for pet supplies also have the following tendencies
Examples include eating out, playing video games, using computing software a lot, and being very interested in motor vehicles.

The above is the latest market research on the pet products industry going overseas. I believe that through the analysis of various dimensions such as target market, hot-selling categories, and audience characteristics, all e-commerce leaders have also learned more about this industry, and hope to help you.