Dealing with returns is so tiring, I can't bear the cost of cross-border returns.
Never mind, because of cross-border returns, my store has more and more negative reviews!
Can returns be outsourced to a third party? That way I can focus on sales.
These needs, the Returns Service Provider Program (RPP) can help you solve all! Now there is a new news – in addition to the US station and European station (UK, Germany, France, Italy, Spain, Netherlands), the program is also launched in Australia, Singapore, UAE, and Saudi Arabia ! Let's follow the editor to find out~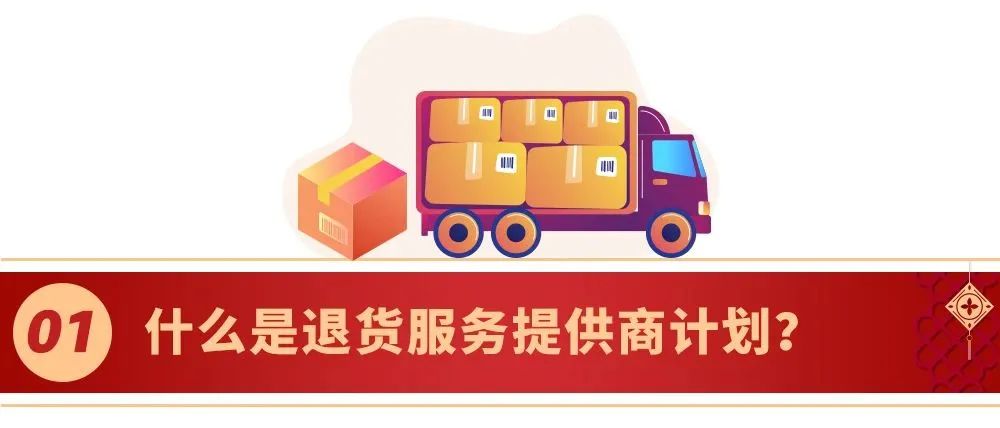 The Returns Provider Program (RPP) refers to:
When a buyer initiates a return, the seller needs to provide a return address in the country or region where the buyer is located for the site he is selling on . According to the return management needs, sellers can choose a provider that suits their return service needs from a group of service providers that have been audited by Amazon to cooperate. The return service provider will receive the returned product on behalf of the seller, grade it, evaluate its condition, provide value recovery services such as resale, repair and clearance, and transfer the recovered value to the seller.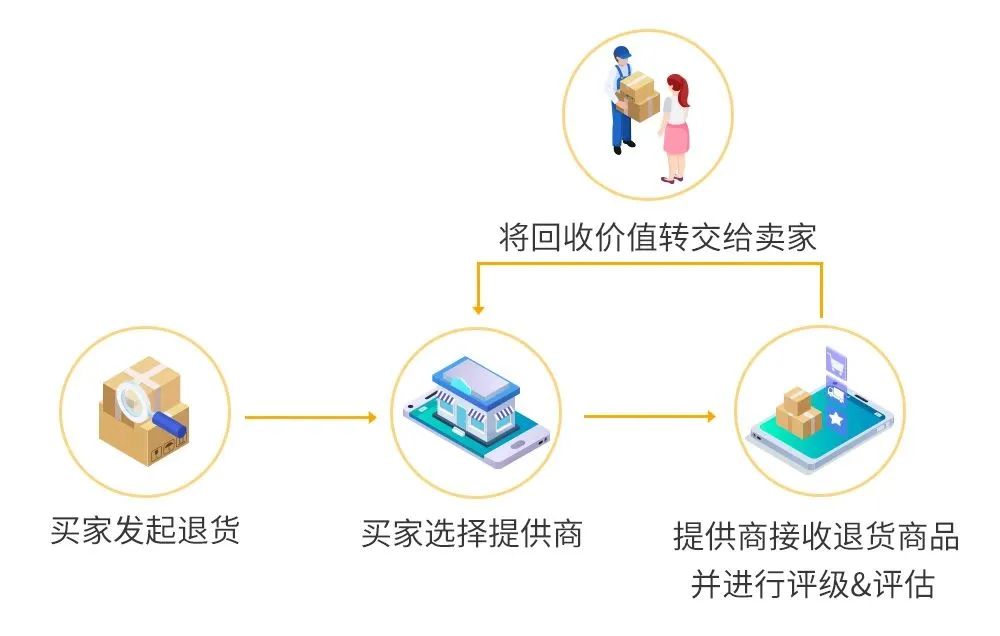 The return service provider program has the following advantages:
Advantage 1: Provide a domestic return address in the destination country
Advantage 2: Simplify the return process
Help you simplify and standardize your product return process in the destination country.
Advantage 3: Save the return cost
A return service provider can help you reduce the cost of returns, and a return service provider can help you at a lower cost.
Advantage 4: Reduce negative reviews
Amazon will respond to return requests in a timely manner to provide you with a smooth buyer return experience and reduce negative reviews from buyers.
Advantage 5: Flexible selection of suppliers
You can set up an alternate address with another service provider address to support multiple return addresses.
The most prominent features of the Return Service Provider Program are:
Increase return value
Return service providers can increase the realized value of returned goods through secondary packaging sales, return liquidation and other forms.
More time to focus on sales growth
Returns service providers are more familiar and proficient in managing returns and can handle returns on your behalf, so you can focus on improving your sales performance.
60% reduction in A2Z customer complaints*
We found that returns to the point-of-sale address resulted in an average 60% reduction in Amazon Marketplace Guarantee claims (A2Z) compared to international returns. Low A2Z customer complaints can reduce your order defect rate (ODR) and improve your account performance.
*According to the average data of Seller Central from September to November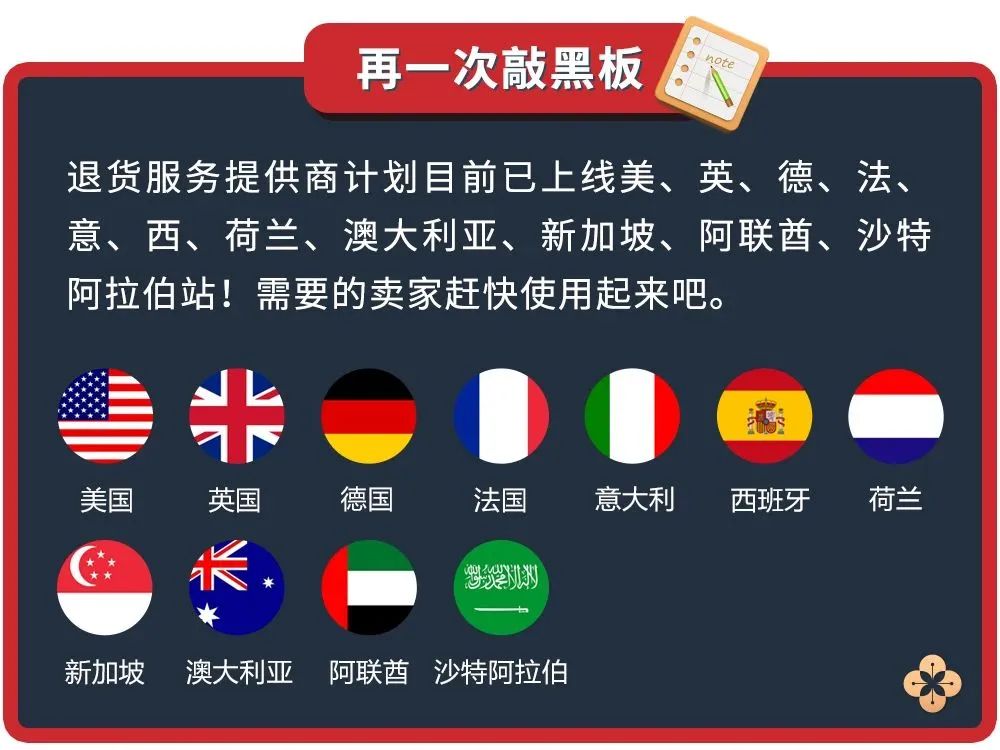 Joining or not joining the return service provider plan, what is the difference in the solutions that self-delivery sellers can choose when faced with buyers' returns?
Joining VS Not Joining
After joining, sellers can establish cooperation with service providers that have been reviewed by Amazon, and can use the local warehouse address provided by the service provider. This allows sellers to provide buyers with a local return address in their country.
If you do not join, if the seller does not have the address of the return warehouse in the country or region where the buyer is located, then the seller can only choose to return the goods to China or refund without returning the goods. The cost of these two methods is very high.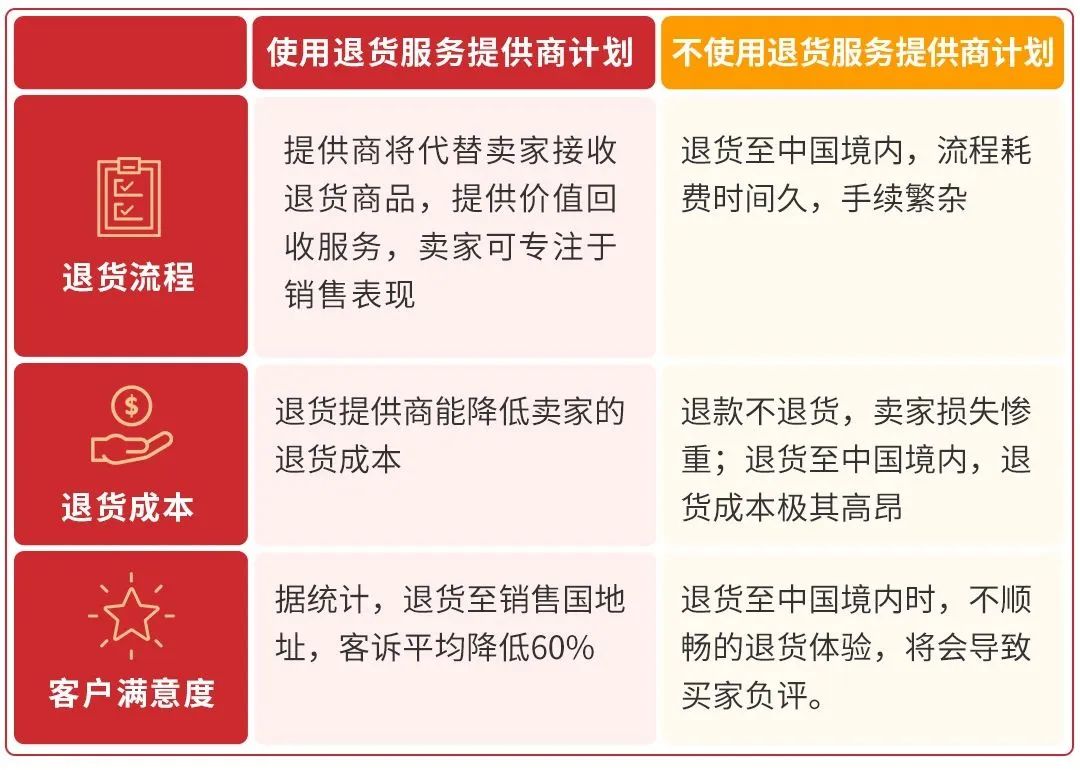 Note: Amazon will not charge any fees to these service providers, and Amazon will not be a party to any agreements between you and the relevant service providers. If you choose a service provider, you will need to contract directly with that provider. This provider will perform services to you in accordance with your instructions.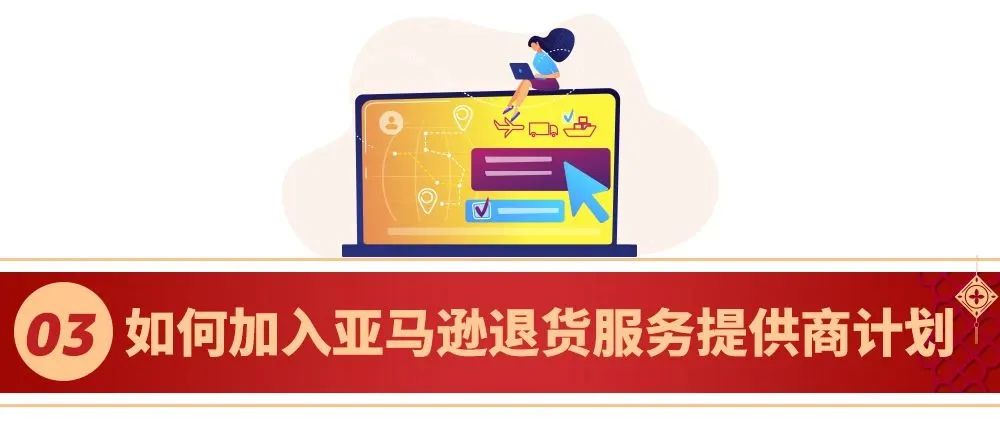 How to join the return service provider program, is it not complicated? Rest assured, the operation is very simple, you can follow the steps below:
Step 1 .
Go to the order【Manage returns】page
Log in to Seller Central, select [Orders], and then click [Manage Returns].
Step 2 .
Find 【Return Service Provider Program】
Click Returns Settings, then select Returns Program Settings, then look for the Returns Service Provider Programs tab.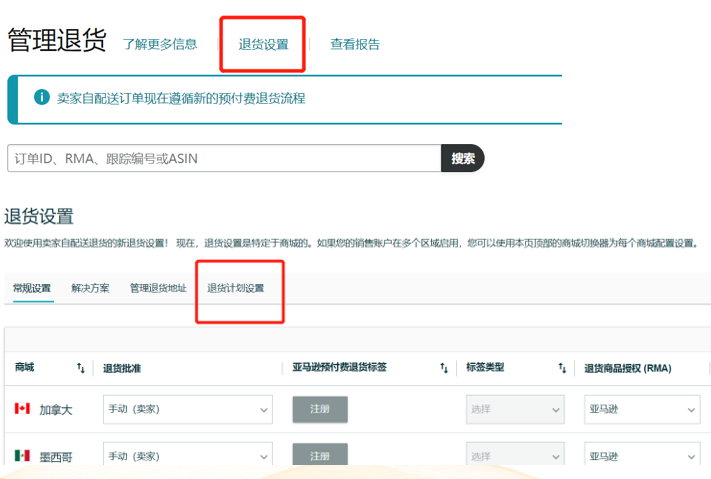 Step 3 .
View a list of service providers
On the Return Service Provider Programs page, you will see a list of service providers with descriptions and pricing information for their services.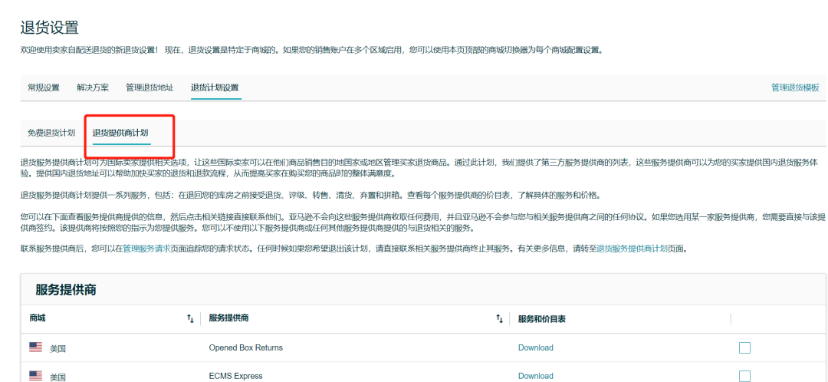 Step 4 .
Select the service provider you want to contact
You can view relevant information and select a service provider that meets your return service needs through the [Contact Provider] button. This will allow you to establish communication with that service provider.

Step 5 .
fill in contact information
Fill in the company name, contact number, email and other information, and then submit.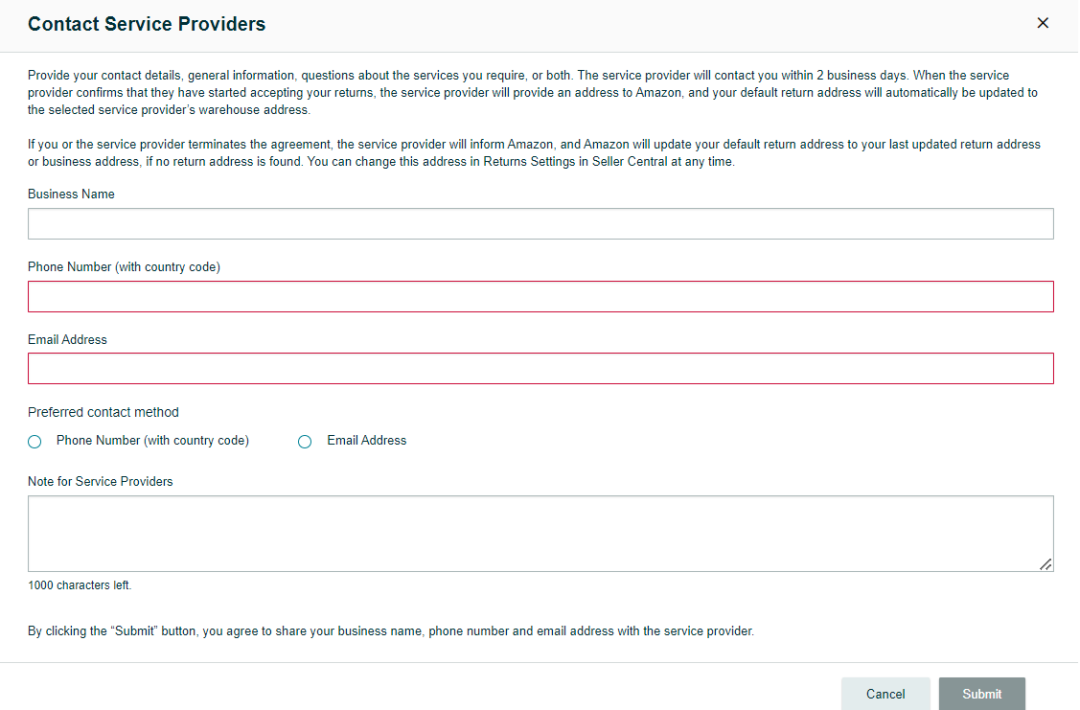 Step 6 .
Waiting for service provider to contact
After receiving your message, the service provider will contact you by email or phone to discuss the cooperation details and update the progress of their request on the portal until the cooperation is reached.
Step 7 .
Confirm cooperation
After you have reached an agreement with this service provider, it will update your contact request to 【Activated】 . You can view your existing contact requests and their status in Manage Service Requests.
At this point, Amazon will update your default return address to the service provider's domestic warehouse address in the destination country. You will also receive an email to confirm registration with the service provider and to change the default return address.
How Fulfillmen Can Help You
If you're looking for ways to enhance your e-commerce solutions, we can help you here at Fulfillmen.
Fulfillmen is the best Chinese fulfillment center. We help e-commerce entrepreneurs from China and all around the world.
We work with e-commerce solutions, logistics, dropshipping, product sourcing, and many more. Just reach us out and we'll help you with your needs! You can reach us out here.